LEADING INTERNATIONAL ONLINE RETAILER MYSALE BECAME A ROSCO CLIENT
As a rule, Russian representative offices of foreign companies need accreditation. The specialists of RosCo – Consulting and audit do a great job of this task, providing the premium quality services. A contract was concluded with MySale Group PLC: the well-known online retailer has also relied on professionalism and vast experience of the RosCo lawyers in this field.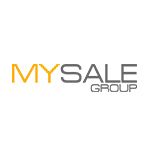 MySale Group PLC is a leading international online retailer, since 2007 working with well-known online sales and retail websites in Australia, New Zealand and Southeast Asia. MySale has created a portfolio of more than 3000 partner brands of supplied products.
The group's flash sales brands include OzSale and BuyInvite in Australia, NzSale in New Zealand, SingSale in Singapore and MySale in Australia, New Zealand, Malaysia, Thailand, the Philippines and Hong Kong. While retail brands are DealsDirect, OO.com.au, Top Buy and IdentityDirect in Australia.