GLOBAL LEADER PARALLELS CHOOSES ROSCO
A contract was signed for legal support of the branch of Parallels in Russia. The consistent high quality service, professionalism, reliability and responsibility – that's what distinguishes the specialists of the legal service of RosCo – Consulting and audit.
That's why the representatives of many branches of economy prefer to cooperate with RosCo: the consulting organization has vast experience of successful work and deserved to be the lead advisor of domestic and foreign business in the Russian Federation.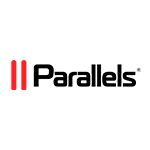 Parallels is a global leader in the field of software for virtualization and automation software that optimizes computing for consumers, enterprises, and cloud service providers on all key hardware, operating systems, and virtualization platforms.
The software includes the main components of cloud service provision – self-service control panels, billing, provision of cloud services and virtualization.