LARGE ADVERTISING AGENCY MOSOBLREKLAMA TURNED TO ROSCO
The well-known metropolitan agency Mosoblreklama has turned to RosCO for professional legal advice. Decades of experience of the consulting company show that over 95% of the clients reapply for the services, and over 80% become the regular clients of RosCo, switching to accounting and legal services.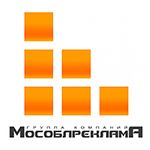 The advertising agency Mosoblreklama, founded in 1996, is one of the largest companies in the field of outdoor advertising of Moscow and Moscow Region. The organization has a network of its own advertising structures in Moscow, Moscow Region and along the Moscow Ring Road.
Mosoblreklama provides a wide range of services, including mediaplanning, design of advertising banners, large-format printing of advertising media, placement (transportation and installation) of outdoor advertising, transport advertising, installation of video screens and media facades, advertising at Moscow airports.