GROUP OF COMPANIES "ROSCO" HAS TAKEN HIGH POSITIONS IN THE RATING «EXPERT RA»
The group of companies "RosCo" has taken high positions in the rating «Expert RA» at year-end 2018:
- 4th place in the field of legal consulting;
- 26th place in the ranking of the largest groups and companies in the field of outsourcing of accounting functions.
- The organization «RosCo — Consulting and audit» has also been included in the list of the largest consulting groups and companies of Russia of the year 2018 (49th place).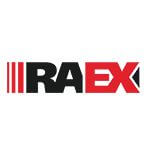 «Expert RA» is a Russian rating agency that is included in the register of credit rating agencies of the Bank of Russia. The rating scores of the «Expert RA» agency influence the admission of financial organizations and issuers to certain types of activities.

High positions in the rating indicate the successful development, good standing and high potential of «RosCo — Consulting and audit».

The group of companies RosCo is always on guard of your interests!