PRESIUM AND ROSCO HAS CONCLUDED A COOPERATION AGREEMENT
The group of companies «RosCo – Consulting and audit» has concluded a contract for provision of legal services with the Russian organization Presium. Over a number of years, RosCo has been successfully cooperating both with foreign and domestic market players of the Russian Federation, daily confirming its high professionalism and excellent business reputation.
The lawyers of «RosCo – Consulting and audit» are entrusted with the most difficult cases, because the clients are sure - they will not fail and will always find the optimal solution. This is possible due to the vast experience and, in particular, the staff competence, as well as the well-coordinated work of the RosCo team in general.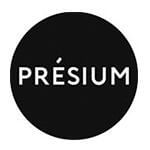 Presium is a studio where the visual communications are created that facilitate the work of employees and improve the business performance. The company offers a wide range of services from creation of presentations and shooting videos to consulting, analytics and digital solutions. Presium has over 900 completed projects and cooperation with 50 largest companies («Gazprombank», «Rosneft», Russian Railways (RZhD), «Rosatom» etc.).