CHINESE COMPANY NUCTECH HAS STARTED HR AUDIT WITH THE HELP OF ROSCO
The group of companies «RosCo – Consulting and audit» has concluded a contract for conduction of HR audit with the Russian representative office of the Chinese company Nuctech.

HR audit is critical stage of checking the efficiency of the enterprise activity. RosCo specialists check the correctness of personnel record keeping and paperwork on staff rotation in a short time frame.

Such audit allows the timely detection of possible violations and nullifies the possibility of their repetition in future: the papers are brought to conformity with the standards of Labor and Migration Codes; the costs connected with penalties are significantly reduced or completely liquidated.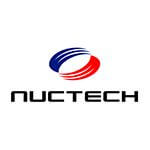 The company Nuctech company Limited, established on the base of the Tsinghua University (Beijing, China), is a supplier of high-tech safety products based on a patented technology for obtaining radiation image. Over 130 countries and regions worldwide use the Nuctech's developments, including civil aviation, customs, urban metro, roads and railways as well as key security points.