AUDITORS OF ROSCO HAVE STARTED AUDIT IN THE GITIS FUND FOR DEVELOPMENT
GITIS Fund for Development has applied to RosCo for professional assistance: a contract for provision of auditing services has been signed.
Foreign and Russian companies choose «RosCo – Consulting and audit» as a provider of services in the fields of law and accounting. However, another very popular area of ​​RosCo activity is auditing. Experienced specialists work accurately and quickly, which, in most cases, allows to finish the audit prior to the stipulated date.
At the same time, the consistent high quality of audits is maintained: shortcomings are quickly identified, the valuable recommendations for elimination of shortcomings and improvement of efficiency of activity in general are given. It has been observed that the clients who have at least once applied for assistance to RosCo, apply again, including on a permanent basis.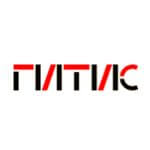 The endowment-fund – the GITIS Fund of Development– was created in summer 2017. It supports the most challenging and talented ideas of students, basic and relevant scientific researches, international exchanges, contributes to the creation of new educational programs and trends in the GITIS.