COOPERATION WITH THE REPRESENTATIVE OFFICE OF THE INTERNATIONAL COMPANY SGS HAS BEEN STARTED
The representative office of the international company SGS JSC "SGS VOSTOK LIMITED" has signed with «RosCo – Consulting and audit» a contract for provision of professional legal services in the field of labor law.

Labor law is a rather complicated field of modern jurisprudence, requiring high responsibility, careful approach and balanced weighted decision. Due to the excellent business qualities and vast experience, «RosCo» specialists help the clients to effectively manage the labor resources.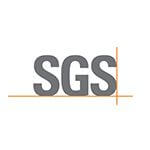 Founded in 1878, the company SGS has transformed grain trading in Europe by offering innovative agricultural control services. The organization has been registered in 1919 in Geneva as Société Générale de Surveillance.

SGS is the world's leading company in the field of inspection, checks, tests and certification. SGS owns a network of 2 600 offices and laboratories worldwide with over 97 000 employees.