ROSCO REPRESENTS INTERESTS OF THE INTERNATIONAL COMPANY BRANDPOOL EAST
A contract for provision of professional legal assistance has been signed between the representative office of Brandpool East and «RosCo – Consulting and audit». The package of services includes full support of the client 24/7: solution of current issues in the field of migration law (preparation of official documents, cooperation with government agencies) and advice from experienced lawyers.

Foreign companies working in the Russian market prefer to cooperate with reliable consulting organizations, such as RosCo: this guarantees compliance with the Russian legislation (and as a result, absence of problems with public supervisory authorities), as well as successful activities on the territory of the Russian Federation.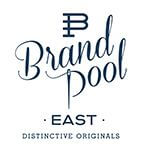 Brandpool East is an international company that exclusively represents the interests of a number of European brands of clothes, shoes and accessories at the market of Russia, the CIS states and Ukraine. The main activities are wholesale sales.

The head office of the company is situated in Germany.