REPRESENTATIVE OFFICE OF THE TURKISH ENTERPRISE GOCMAKSAN HAS BECOME THE CUSTOMER OF ROSCO
The Moscow representative office of the large Turkish enterprise Gocmaksan has concluded with «RosCo – Consulting and audit» a contract for a package of services. The specialists of the leading consulting organization have undertaken obligations for full support of the activities of the territory of the Russian Federation in the fields of law and accounting.

Assistance of the lawyers and accountants of RosCo raises any enterprise to a new level: outsourcing allows you not to maintain accounting and legal services. This allows a significant saving of financial resources and increases confidence in the future: strong experience and high qualification of the specialists of RosCo provides the customer with really reliable support.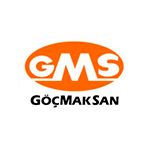 Gocmaksan is the first company in Turkey which has started manufacturing benders and cutters. At the present time, the leading enterprise of the industry manufactures combined machines, straightening machines, light building machines, equipment for leveling options and hand tools. The products are exported to many countries of the world, including Russia.