TURKISH ENTERPRISE FAF VANA HAS STARTED COOPERATION WITH ROSCO
The official representative office of the Turkish manufacturing company FAF Vana – LLC «FAF VANA SANAYI» – has started cooperation with «RosCo – Consulting and audit»: a contract for accounting and legal services has been concluded.

The branch management has made an intelligent decision to completely entrust accounting and legal services to a reliable and competent contractor. Ordering a package of services in RosCo guarantees the client qualified support of financial and business operations, absence of conflicts with the laws of the Russian Federation as well as saving money and time.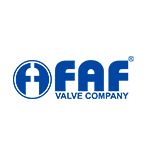 FAF Vana is one of the leading companies in the market for pipe fittings. The enterprise manufactures a wide range of products: rotary gate, lock and check valves, ball valves, compensators, mud boxes as well as brass products.

Currently, production capacities of FAF Vana constitute 11.000 m2, 5.500 m2 of which is covered area. The plant is situated in Ankara, in the Kazan industrial area.

The head office of the company is situated in Ankara, the sales and logistics department – in Istanbul (Turkey). The company products are exported to more than 40 countries.