AZERBAIJAN HOLDING VEYSELOGLU HAS APPLIED TO ROSCO FOR SUPPORT
The extensive list of the customers of «RosCo – Consulting and audit» has been replenished by the Azerbaijan holding Veyseloglu: a contract for accounting and legal support of activities in the Russian Federation has been concluded with the representative office in Moscow. Foreign investors are confident in long-lasting and fruitful cooperation: since 2004 RosCo is one of the best players in the Russian consulting market.

The RosCo specialists regularly attend refresher courses, participate in trainings, workshops and official events aimed at sharing experience with colleagues. Due to the high professionalism of employees and teamwork, RosCo has strong leading positions and maintains excellent business reputation.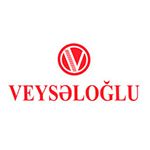 Veyseloglu is a group of trade and distribution companies founded in 1994 in Azerbaijan. Since 2007, Veysaloglu has been cooperating with the EBRD under a lot of important projects. The head office of the holding in situated in Baku.