RUSSIAN COMPANY FABREEX APPLIES TO THE AUDITORS OF «ROSCO» FOR ASSISTANCE
The vast customer base of «RosCo» has been replenished by the Russian company FABREEX: an agreement for conduction of HR audit and provision of audit consultations has been signed.

Professional assistance of high-level auditors is the key to successful activity of an enterprise and absence of financial losses caused by penalties for accounting errors. Since 2004, «RosCo – Consulting and audit» has been providing this very kind of assistance: the customers value the organization's specialists for their high professionalism and wide work experience.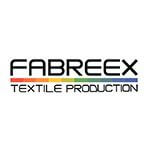 FABREEX is the largest supplier and distributor of high-quality fabrics and knitted fabric for special purposes, equipment and consumables for large-format printing at the Russian market.

The product range includes non-flammable textiles, fabrics and cloths for digital printing, materials for decorating rooms and interior decoration, production of sportswear and outdoor clothes.

FABREEX is a distributor of the German company A.Berger and the Swiss company Sawgrass Technologies.