TURKISH ENTERPRISE STARGRUP HAS CONCLUDED AN AGREEMENT WITH «ROSCO»
The litigation is a long and difficult process. But everything changes for the better if you timely consult an experienced lawyer. The Moscow representative office of the Turkish company StarGrup has chosen the right way, having concluded an agreement for provision of legal services with «RosCo – Legal Advice»: now a competent and responsible lawyer represents the interests of the principal before the court.
The lawyers of the consulting organization have won several dozens of cases of various degrees of complexity: that's why the customers prefer to apply for legal assistance from «RosCo».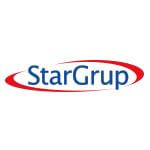 In the early 80s, StarGrup has entered the glass industry as a small glass workshop, which employed only 5 people. For 30 years, the company has become one of the leaders in the Turkish glass industry and successfully entered the world market.

Among the most ambitious projects of the company is the manufacture and supply of double-glazed windows with an area of over 30 thousand square meters for the NATO headquarters in Brussels.