LARGE GERMAN SUPPLIER OF POLYMERS COVESTRO IS SEEKING ASSISTANCE FROM «ROSCO»
In order to avoid looking for a competent and qualified lawyer every time or reduce the company's expenses for maintaining a legal service, you should choose legal services based on outsourcing. This is exactly what the management of the Russian branch of the German company Covestro did by signing an agreement for legal business support with «RosCo».

This fully relieves the customer from the need to be concerned about the qualified legal support of financial and economic activities. Experienced lawyers of «RosCo – Legal Advice» are always on guard of Covestro's interests, and the expenses of the company consist in a monthly subscription fee.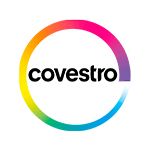 Covestro is one of the leading suppliers of premium polymers. The company's success is based on 16 800 employees working in approximately 30 enterprises around the world – from small technical and innovation centers to large manufacturing enterprises. Activities are coordinated by the headquarters situated in Leverkusen, Germany.