COMPANY «ROSCO» IS DEALING WITH ACCREDITATION OF THE BRANCH OF MEGA-LOGISTIC ZRT
After signing the official agreement, the vast base of «RosCo – Consulting and audit» has been replenished by one more reputable customer: Mega-Logistic Zrt, a large European company, has authorized the specialists of «RosCo» to perform accreditation of the Moscow representative office.
When a foreign investor is carrying out activity at the Russian market, it is especially important to properly and timely perform the branch accreditation. Foreign companies prefer to choose reliable suppliers of consulting services, such as «RosCo». The company has a stable position and positive reputation, established due to the years of successful work in the Russian Federation.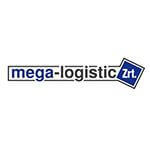 Mega-Logistic Zrt is one of the largest private companies in the field of property management and investments in Hungary. Since 2015, the organization is carrying out vigorous activity outside Europe, performing restoration, reconstruction and repair and construction work at various objects, including cultural sites.