«ROSCO» COMPANY HAS STARTED COOPERATION WITH HORTON INTERNATIONAL (USA)
The representative office of the large American company Horton International has concluded an agreement with «RosCo – Legal Advice» for provision of services in the field of immigration law.

The activity of branches of foreign companies at the Russian market, especially with attraction of labor resources from abroad, requires legal support from lawyers of a reliable consulting organization. This helps to avoid problems with government authorities and optimize the work process.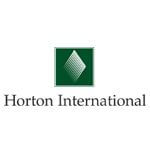 Horton International was founded in 1978 in Avon, Connecticut, USA, by Robert Horton. In the 1980s, the company began its international expansion into Europe, the Asia-Pacific region and America.

The company offers effective ways of recruiting and solving personnel problems for all types of organizations, from small private companies to the world's leading corporations. Horton International has over 40 offices in North and South America, Europe and the Asia-Pacific region.