COMPANY SHOW® SHOE CARE PRODUCTS ORDERED A SERVICE PACKAGE IN «ROSCO»
A lot of customers of «RosCo – Consulting and audit» order in the leading Russian company not one service, but the whole service packages: this is very profitable in terms of saving time, efforts and finances, and thus allows to carry out more efficient activities on the territory of the Russian Federation.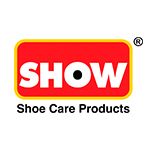 One of such customers is the вошла турецкая Turkish company SHOW® Shoe Care Products, which has concluded an agreement for provision of qualified accounting and legal support to the Moscow representative office. Now professional accountants and lawyers of «RosCO» guard the interests of the new customer, ensuring high quality of services on the basis of outsourcing.

SHOW® Shoe Care Products has begun its activity in 1975 in Istanbul with the production of shoe cleaners. Currently, the Turkish company is one of the leading global manufacturers of products for professional shoe care.

Almost 90% of products are exported by the group of foreign trade companies to more than 55 countries, including Europe, North America, Central America, the Russian Federation, Central Asia, the Far East, the Middle East and Africa.