LEADING TURKISH MANUFACTURER OF SECURITY SYSTEMS BECAME THE CUSTOMER OF «ROSCO»
The famous Turkish manufacturer of security systems Kale Kilit has chosen «RosCo – Consulting and audit» as a provider of high-quality accounting and legal services for its representative office in Russia.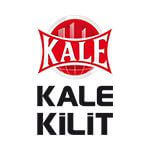 Experience has proven that the service package, including legal support and simultaneous accounting record-keeping, has a very positive effect on the activities of companies. The specialists of «RosCo» arrange the working process and make it more effective: competent accounting, correct calculation of taxes and other mandatory payments, minimization of risks of fines, late fees and penalties.

The company Kale Kilit, one of the 500 largest industrial companies of Turkey, manufactures a wide range of security systems – locks, including high-security locks, as well as screws and accessories.

Every year Kale Kilit regularly exports its products to the markets of 75 countries. Currently, Kale Kilit's hardware is installed in more than 100 mln doors worldwide.