TURKISH COMPANY UET URAN INDUSTRIAL FACILITIES INC. ORDERED AUDIT IN «ROSCO»
By conduction of an audit it is better to use the services of reliable and experienced consulting companies: it guarantees high quality and short deadlines for inspection. The representative office of the Turkish company UET Uran Industrial Facilities Inc. values its business reputation and is aimed at long-term success, that's why it has chosen «RosCo» for conduction of an audit.

Having signed the official agreement, the specialists of «RosCo – Consulting and audit» began preparation for conduction of the inspection. For over 15 years the leading Moscow company has been successfully providing audit services for all spheres of financial and economic activities of national and foreign companies.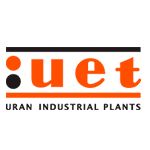 UET Uran Industrial Facilities Inc. is a contracting company established in Ankara for working in the field of industrial construction, mainly in the fields of energy, oil and gas.

In May 2018 UET Uran Industrial Facilities Inc. received the award "Contractor of the month" as a result of assessment of the project on waste sulfide expansion, based on criteria of OHS.