ICOOL GLOBAL AND "ROSCO" CONCLUDED A SERVICE AGREEMENT
The cooperation has begun between "RosCo – Consulting and audit" and Moscow representative office of the Chinese concern ICOOL Global: the customer has sought legal and migration services of high quality. The legal service of «RosCo» – is one of the best in the RF. This has been confirmed many times by prestigious awards at national competitions and grateful customer feedbacks.

The lawyers of the company are known for strong experience and professionalism, responsibility and competence – it allows to solve the most complex tasks in various spheres of modern law in minimal time.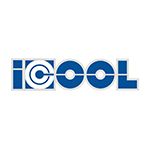 The concern ICOOL Global, found in 1984, is one of the first in the Chinese export market of refrigeration equipment. Over 30 years the company has been successfully working in the fields of manufacture and sale of cooling, heating and ventilation systems.

The Group consists of 10 national and foreign companies, including 6 industrial ones. The products of ICOOL Global are sold in more than 130 countries.