ROSKO LAWYERS STARTED RENDERING THE SERVICES TO THE LEADING GERMAN COMPANY FLIXBUS
A contract for provision of legal services was concluded between the companies FlixBus and "RosCo – Consulting and audit". German businessmen have chosen "RosCo" due to its unblemished business reputation and foothold in the Russian market.

The specialists of the leading consulting organization are widely known in business community for its high professionalism, vast experience and individual approach to each customer. Cooperation with "RosCo" means trusting the business to competent specialists.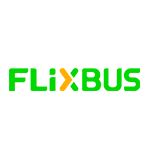 The German company FlixBus, found in Munich in 2013, provides comfortable and environmentally friendly trips and is one of the leading long-distance carriers in Germany.

Since 2015, FlixBus has also been working in the international market: bus networks in France, Italy, Austria, the Netherlands and Croatia, as well as regular international trips to Scandinavia, Spain, England or Eastern Europe. Since the commencement of its business, the company has served over 100 mln customers worldwide, 40 mln of them in 2017.