Turkish company Rollmech Automotive has concluded an agreement with «RosCo»
The specialists of the company «RosCo – Consulting and audit» are credited with a lot of skillfully fulfilled tasks and successfully completed projects. The consulting organization enjoys special confidence of foreign investors: another Turkish company Rollmech Automotive has become a customer of «RosCo», having entrusted staff recruitment and accounting for the Russian representative office to professionals.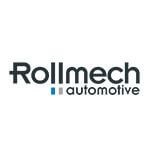 The staff recruitment is a very important process which has a direct impact on success of activity of any enterprise. «RosCo – Consulting and audit» perfectly solves this task, selecting employees in full accordance with requirements and wishes of customers.

Rollmech Automotive is a dynamically developing Turkish company which is one of the main players in the automobile industry. The organization acts both as a designer and a supplier of complex systems for the domestic and international automobile industry.

Rollmech constantly proves its leading position gaining prestigious prizes and awards. For example, in 2017 the company has won the second place at the event organized by the Turkish Assembly of Exporters.