ZKTeco has entrusted servicing of the representation office to the lawyers of «RosCo»
The Chinese leader in the field of biometric verification ZKTeco has chosen the company «RosCo – Consulting and audit» as its reliable and responsible legal service provider. Lawyers of the consulting organization have assumed obligations for professional support of the activity of the Russian representative office in accordance with the applicable legislation of the Russian Federation.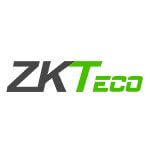 Found in 2007, ZKTeco is the leading Chinese enterprise in the field of biometric verification. Currently ZKTeco has 3500 employees worldwide, including about 1000 research and development employees. The headquarters in the city of Dongguan has an upgraded production base, the head office in Xiamen is developing a corporate software development base and a center for innovative solutions.

ZKTeco has various research and development, engineering research and innovation centers in Silicon Valley, Europe, South Korea, Xiamen, Dalian, Shenzhen, Hangzhou etc. Sales channels and service networks are widespread in large cities of China as well as in regions and countries of the world.