Proshyan brandy factory became a client of «RosCo»
An agreement for provision of legal services was sighed with the Moscow representative office of the Proshyan brandy factory. The large Armenian enterprise has trusted in «RosCo – Consulting and audit» due to the permanent goodwill and highly professional team of the leading consulting organization of Russia. The future activity includes long and successful cooperation with experienced and competent law experts.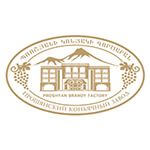 The Proshyan brandy factory today is a modern manufacturing complex with an area of 35 000 m2, equipped with advance factory facilities. The enterprise offers a wide range of alcoholic drinks: brandy, wine, vodka, sparkling wine, liqueur.

The Proshyan brandy factory is the leader in sales of Armenian brandies and wines on the territory of Armenia. The products are also supplied to Russia, Germany, the USA, Greece, Israel, South Korea and other countries. The Moscow office of the factory has been working since the 12th of March 2008.