ROSCO HAS SIGNED A BUSINESS CONDUCT CONTRACT WITH EVAM COMPANY
Another leading Turkish IT company has become a client of RosCo, having turned to professionals for accounting and legal services. This means that the specialists are charged with providing qualified support for business in Russia based on outsourcing. The high degree of trust is based on the constant good reputation of the consulting company, and it is no secret that many clients come to RosCo upon recommendation.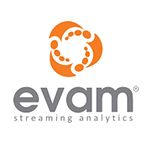 EVAM is the pioneer of the Real Time Streaming Analytics domain. EVAM is a next-generation platform built from scratch to meet the needs of the company. The development began in early 2010, and the first copies of EVAM appeared in the same year.

EVAM is the first comprehensive streaming analytics platform designed to solve business tasks of companies undergoing large data transformations. EVAM clients use the EVAM Streaming Analytics platform to maintain a dialogue with more than 189,000,000 clients.