THE LEADING TURKISH MANUFACTURER EVDEMA HAS BECOME A CLIENT OF ROSCO
The professionalism and huge experience of the specialists of RosCo - Consulting & Audit are highly appreciated in the capital market of consulting services. The leading position and outstanding achievements are evidenced by certificates of honor and participation in international events. The extensive client base of RosCo is completed annually with new names: an accounting and legal support contract has been signed with the leading Turkish company EVDEMA.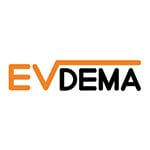 EVDEMA started its operations in 1972 with the slogan "Meeting the consumers' expectations at the highest level". For 46 years, it managed to become one of the largest decor and interior stores in Turkey. With the support of 9 branches, two factories and a warehouse (totaling an area of 30,000 m2), EVDEMA meets consumers with a rich range of goods. EVDEMA, the largest exclusive dealer of Eczacıbaşı group, offers all types of bathroom ceramics, fittings and kitchen accessories of world brands such as VitrA, Artema, Villeroy & Boch, Burgbard.

Since 2014, the company has been manufacturing eco-friendly DU&KA wallpapers using technologies and materials of the highest international level.