ONE OF THE OLDEST SCOTTISH COMPANIES HOWDEN HAS BECOME A CLIENT OF ROSCO
The clients of RosCo - Legal Advice include a number of well-known European companies with a secular history and a huge experience of working in the global market. Recently, they have been joined by one of the oldest Scottish corporations Howden that has concluded a legal service contract. The European partners, which have achieved significant success due to diligence, hard work and continuous development, highly appreciate such Russian companies as RosCo for similar business skills.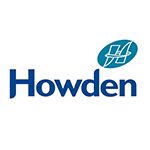 Howden is a global engineering business with more than 150 years of history. It focuses on providing clients with industrial products that help many sectors to improve their daily processes - from mine ventilation and wastewater treatment to heating and cooling.

The corporation, which was founded back in 1854 in Scotland, offers quality solutions for air and gas treatment. Howden's innovative developments are in demand in the oil and gas industry, mining, food production and many other sectors of the modern economy.