DAESANG CORPORATION HAS ENTRUSTED THE LEGAL BUSINESS SUPPORT TO ROSCO
One of the largest Korean food BIO-corporations, Daesang, has chosen RosCo – Legal Advice as an experienced and reliable provider of consulting services. After the conclusion of the contract for legal support of the Russian representative office, the client completely relies on the employees of the company, which has been rightly holding a leading position in the capital market for more than 10 years.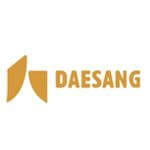 Daesang Corporation opened its first chapter of the domestic BIO industry with the successful development of glutamic acid production technology in 1962 in Korea. Later, it developed more than 20 technologies for the production of amino acids and nucleic acid, thus becoming a BIO-fermentation company with global competitiveness.

Daesang Corporation produces a wide range of globally known products, including Soonchang red pepper paste, seasonings made from natural ingredients, agricultural and marine food products from vinegar, fish sauces, Western food products and much more.