ROSCO PROVIDES SERVICES TO THE REPRESENTATIVE OFFICE OF AN EGYPTIAN TEXTILE FACTORY
A contract has been concluded with the representative office of the Egyptian textile factory Sehely Textile - Toalla Textile company. The employees of RosCo - Legal Advice have committed themselves to provide professional services in the field of migration law.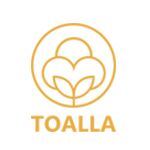 As conditions (the world political situation, the Russian legislation, etc.) change continuously, this area of law requires from lawyers high qualification, solid work experience and well-established business relationships, and the staff of the leading consulting company meets all these requirements. Every client of RosCo may be confident in the premium quality of the provided services!

Toalla Textiles company was established in April 2015 in Moscow to introduce on the Russian market high-quality terry and waffle products made from 100% Egyptian cotton under Toalla brand name. Also, the company manufactures collections of products under the brand name of the client.

Sehely Textile has many years of experience in countries such as the U.S., Spain, Italy, Germany and Belgium.