THE INTERNATIONAL SCIENTIFIC & RESEARCH COMPANY ASINEX HAS BECOME A CLIENT OF ROSCO
Qualified and competent specialists of RosCo – Legal Advice help to carry out important and generally recognized scientific and research activities in the field of medicinal chemistry and biology. An extensive base has been completed with a new client: the representative office of the international company Asinex has signed a legal service contract with RosCo.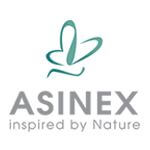 Since 1994, Asinex has been providing screening libraries of lead-like molecules, macrocycles and fragments as well as research reagents and building blocks that greatly enhance the medicinal chemistry programs of customers around the world.

With more than 20 years of research experience, Asinex has improved the powerful Compound-to-Target™ platform that facilitates the discovery of new modulators of pharmacologically relevant "complex" targets and signaling pathways.

The technology is based on innovative chemistry that allows creating new lead-like molecules and macrocycles. The platform provides valuable results in the areas of oncology and infectious diseases.