ROSCO LAWYERS HAVE STARTED PROVIDING SERVICES TO THE RUSSIAN REPRESENTATIVE OFFICE OF CGTECH
A contract has been signed for legal support of the representative office of CGTech company in Russia. Leaders of many sectors of the modern economy prefer RosCo - Legal Advice due to the indisputable positive reputation and long experience of the leading Russian consulting company.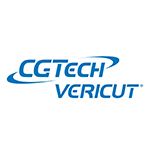 Branches of foreign enterprises traditionally choose the accountants and lawyers of RosCo due to their professionalism and high quality of provided services. After the successful first collaboration, most of them become regular clients.

The American company CGTech, headquartered in Irvine (California), was incorporated in 1988 and specializes in numerical control (NC/CNC) simulation, verification, optimization, and analysis of software for manufacturing.

For more than 20 years of operation, the main software product VERICUT® has become an industry standard. CGTech has subsidiaries around the world, offering VERICUT software for use by companies of all sizes, universities, trade schools and government agencies.