THE RUSSIAN COMPANY PASCAL MEDICAL HAS ORDERED STAFF AUDIT FROM ROSCO
Correct recruitment and competent work with staff directly affects the efficiency of financial and economic activities. That is why most entities request from time to time the support of reliable consulting companies - such as RosCo - Consulting & Audit. PASCAL MEDICAL LLC has also requested staff audit services: the experienced specialists of RosCo carry out assessment, analysis and consulting support of the entity's structural and staff potential.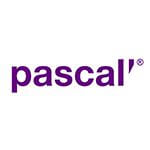 PASCAL MEDICAL LLC (renamed from LLC Signatum since October 07, 2016) was registered on December 23, 2014. The company obtained the status of resident of Dubna Special Economic Zone under an agreement signed with the Ministry of Economic Development of the Russian Federation.

The purpose of the project is to create an advanced Russian high-tech industrial complex for the production of disposable sterile medical products. Its implementation helps to solve one of the main tasks of Russia aimed at import substitution for medical products.

To this end, it is planned to invest about 2 billion rubles in the construction of an enterprise for the development and production of disposable medical devices in the Moscow region with an annual output of 450 million pieces.