THE MANAGEMENT OF THE YALTA INTERNATIONAL ECONOMIC FORUM HAS REQUESTED ROSCO'S SERVICES
RosCo - Consulting & Audit has long established itself as an experienced, professional and highly qualified partner of Russian and foreign companies. Its clients include not only well-known trade, industrial and construction companies: the leadership of the Yalta International Economic Forum has signed an audit service contract with RosCo.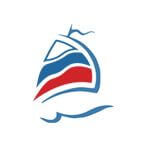 The Yalta International Economic Forum (YIEF) is an annual business international event in the economic field held in the Crimea (Yalta) and one of the largest in Russia.

Annually, high-level Russian state officials, international experts, influential international and Russian businessmen and economists, representatives of major business organizations and other opinion leaders participate in the forum.

The YIEF is the Russia's main platform for presentation of the investment opportunities and the investment potential of the Crimea. Thus, more than 2,200 people participated in the YIEF-2017, including more than 200 international participants from 46 countries of the world.