THE NORWEGIAN MANUFACTURER OF FOOD SUPPLEMENTS VITALIV HAS CONCLUDED A CONTRACT WITH ROSCO
The Russian representative office of the manufacturer of food supplements from Norway Vitaliv has signed an accounting and legal service contract with RosCo - Consulting & Audit. Very often, clients prefer to order a comprehensive package of services, for example, accounting and full legal business support of the company.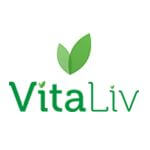 This is very convenient, since in this case the full support of business in Russia is provided. The specialists of RosCo fulfill the obligations under the contract in full, accurately and professionally: the excellent business skills of the employees have been refined over the years of hard, fruitful work under the supervision of the competent management.

Vitaliv company develops and sells natural food supplements for correction of weight, recovery of sleep, female and male health, vitamin complexes, etc. All products are developed in Norway in accordance with the approved requirements and are made only from high-quality ingredients of reputable suppliers.