SKOL AIRLINE: THE RIGHT COURSE WITH ROSCO SUPPORT
One of the priorities of activity of RosCo - Consulting & Audit is consulting in various areas - legal, accounting, auditing. Many foreign and Russian clients trust the professionalism and competence of RosCo specialists. The national airline SKOL has also taken the right course by contacting the firm for auditing consulting.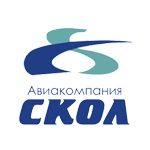 The history of the airline SKOL began in 2000 year. Over 17 years of its existence, SKOL has passed the way from a small airline to the owner and operator of a technical fleet consisting of 50 aircrafts.

SKOL is a partner of such entities as JSC Surgutneftegaz, structural subdivisions of PJSC Gazprom and JSC OC Transneft, subsidiaries of JSC OC Rosneft, the Government of the Khanty-Mansiysk Autonomous District and the Surgut District Administration.

The company's broad flight geography covers the Republic of Haiti, the Philippines, Afghanistan, Pakistan, South Sudan, Uganda, the Democratic Republic of the Congo, Liberia and Lebanon.