HTC CORPORATION BECAME A ROSCO CLIENT
HTC Corporation chose RosCo to provide legal services for its Russian office. The clients of this well-known consulting company include both fairly new companies just starting on the Russian market and large global concerns actively developing their business on the territory of the Russian Federation.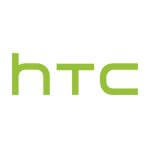 HTC Corporation is a Taiwanese manufacturer of smartphones and tablets. The company, which was founded in 1997, is the member of the Open Handset Alliance, a group of phone manufacturers and mobile communications providers that promote the Android mobile platform.
The HTC Dream smartphone that was for sale as T-Mobile G1 by the T-Mobile provider in many countries or as Era G1 in Poland was the first phone in the market using the Android platform.
On September 21, 2017, the HTC concern began its partnership with Google worth USD 1.1 billion. The deal was finalized in late January, 2018. In October 2017, Google already launched the Pixel 2 smartphone made at the HTC factories.