A KOREAN CONSULTING COMPANY STARTED COOPERATION WITH ROSCO
Due to high standard professionalism and expertise of the RosCo staff, among its partners and customers apart from industrial and trade companies there are also consulting companies conducting financial and commercial activities in Russia. The Korean law firm KYUNGYEON started cooperation with RosCo – Consulting & Audit.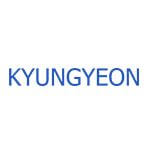 The law firm KYUNGYEON offers consultations and legal services for Korean and foreign companies as well as private companies from Central Asian countries and Russia concerning law (corporate, family, tax, budgetary, etc.).

KYUNGYEON also offers legal support to those who start their own business in the Republic of Korea, develops a strategy that each company needs for its registration abroad. Furthermore, the already existing companies use the company's M&A services and obtain professional legal consultation concerning other issues.