ATLASJET AIRLINES CONTINUED ITS SUCCESSFUL COOPERATION WITH ROSCO
RosCo and the Atlasjet Airlines continued their successful cooperation: a contract was concluded for legal support of its activities in Russia. In March 2018, the experienced accountants from the consulting company took up the duties of maintaining accounting records for the Russian office of the airline.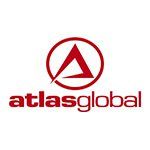 Almost half a year of working together demonstrated the high efficiency of the accounting services, so Atlasjet once again chose RosCo. Now the law experts, too, are looking out for the client's interests.

Atlasjet Airlines was created on March 14, 2001, and made its first flight on June 01, 2001. The wide network of the regular flights of Atlasglobal includes Turkey, Cyprus, Central East, Europe and Asia.

Atlasglobal is the first airline to start using the shuttle service model, the so-called Fly&Bus that provides free access from many airports to the center of the city. Also, due to working alliances with more than 70 foreign airlines, the passengers have the opportunity to fly to the four corners of the world.