ROSCO STARTED COOPERATION WITH NASHE KINO
The company Nashe Kino signed an agreement with RosCo – Consulting & Audit for provision of services concerning immigration legislation. Over the years, the work of the leading consulting company of Russia has been closely connected with rendering professional assistance to foreign investors and employees who desire to work on the territory of the Russian Federation. This is why you can rely on the RosCo experts, confidently trusting them with all your issues that have to do with immigration activities.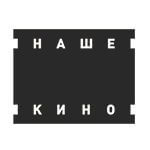 Nashe Kino was created in 2011 on the basis of Nashe Kino distributing company (2009) (earlier, Nashe Kino film distribution group (2003)) and is one of the best known distribution companies in Russia. The primary activity of Nashe Kino is the distribution and promotion of new films. It was founded by the film company STV and the company PROFIT.

Starting from 2003, the organization released more than a hundred animated and feature films in Russia, including such well-known ones as A Driver for Vera, Dad, Winter Heat, Alyosha Popovich and Tugarin the Serpent, Dobrynia Nikitich and Zmey Gorynych.