UBS AIRPORT SYSTEMS HAS SIGNED AN AGREEMENT WITH ROSCO
The Turkish company UBS Airport Systems has approached RosCo – Consulting & Audit for their professional services. Due to RosCo's leadership in the market in the capital and its invariably good reputation, this client has chosen its accountants and lawyers for conducting financial and economic activities on the territory of our country. After signing the agreement, the Russian branch of UBS will begin its fruitful long-term cooperation with experienced and competent legal and accounting experts.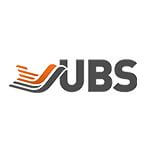 Founded in 1998, UBS Airport Systems is one of the key players in the aviation electromechanical industry. You can find UBS Airport Systems in all the large airports of Turkey and many international airports: for example, the Geydar Aliev airport and the Medina King Abdulaziz airport in Saudi Arabia. UBS is the leader in production of the most innovative and hi-tech products for servicing airports, including erection bridges, systems for lifting and transporting passengers and for connecting aircrafts.