THE CONTRACT ON LEGAL AND ACCOUNTING SERVICES WAS CONCLUDED FOR THE COMPANY NINHUA GROUP CO., LTD. IN RUSSIA
The number of our foreign clients was refilled by the famous industrial brand from Hong Kong. The contract on legal maintenance and keeping of the accounting was concluded in the Russian branch of Ninhua Group co., Ltd.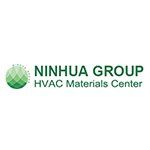 The company has long experience of working in Chinese destination, as well as in other countries. It produces copper pipes, refrigerants and components for ventilation and air conditioning. The quality of the products is confirmed by numerous certificates, national and international awards.

Ninhua Group co., Ltd. develops actively the branch network abroad, building or renting there logistics centers and warehouses and hiring the local employees. In order to ensure the smooth functioning of such branches and to comply with the legislation of operating countries, the company cooperates with the specialized firms, situated there.

To maintain the Russian branch, Group of Companies "RosCo" was chosen, proven itself to be the most experienced and professional agency of the respective area. In the course of cooperation, the performance to the client of the full set of legal services and comprehensive accounting support is planned.