ROSCO RENDERS LEGAL SERVICES ON MIGRATION ISSUES FOR DIGISKY
The leading player in the field of music and information branding of business on a turn-key basis has joined the clients of our company. DigiSky helps to successfully promote in Russia trademarks of representatives of a wide range of industries: retail, fitness industry, hotel and banking sectors etc.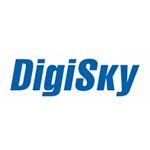 The company accepts the orders 24 hours a day and 7 days a week, including due to a wide network of the service partners in the regions. To carry out intensive and high-quality maintenance, it requires constantly the personnel with high professional training level. This task is partially solved due to involvement of employees with the necessary qualification and experience from abroad. The firm is interested in their employment in accordance with all the requirements of the current Russian migration legislation, why it has asked "RosCo – Legal Advice" for help.

On the basis of the concluded contract, our employees will provide the new client with the full legal support and legal advices on the respective issues. Timely submission of requests and other obligatory documentation is guaranteed.