THE COMPANY "ROSCO" HAS BEGUN COOPERATION WITH THE BRANCH OF THE AVIATION COMPANY "AIR COMPANY ATLASJET" IN RUSSIA
The company "RosCo" has concluded a contract for accounting maintenance with the branch of the aviation company "Air company Atlasjet" in Russia. In compliance with the accepted contract obligations, accounting maintenance means accounting at an enterprise, drawing and submission of reports within the time period established by the current legislation, supervision of payment of taxes, accrual of salaries, personnel records, making primary documentation and advising on financial issues, arising during the activity.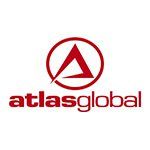 The aviation company "Air company Atlasjet" was founded in 2001, carries out domestic and international passenger flights at a quite high level. Cooperation with this company will allow us to competently keep accounting and represent its interests in the process of the tax audits. Comprehensive support includes also consulting aspects in the sector of taxation. Outsourced accounting is a profitable solution for the enterprises with all forms of ownership, as we approach the subject with the professionalism and scrupulousness, natural to us.