"JAHAN" AND "ROSCO": THE BASIS OF SUCCESSFUL COOPERATION
Group of Companies "Jahan" (Azerbaijan) has chosen "RosCo – Legal Advice" for total legal support of financial and economic activity on the territory of Russia. Sound experience, professionalism and competency of the specialists of the consulting organization attract more and more large foreign customers: "RosCo" still remains the flagship of the domestic market of consulting services.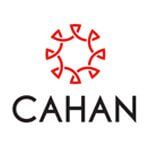 Successful cooperation of "Jahan" and "RosCo" is based on excellent business qualities and a positive reputation of the Russian specialists. Group of Companies "Jahan" conducts its business in several important areas of the economy:

industry;
construction;
trade;
services;
automobile industry.

The products of "Jahan" are exported to Russia, Kazakhstan and other countries of the world. The headquarters of the group of companies are located in the city of Nakhichevan (Azerbaijan). The branches of "Jahan" are situated in Moscow, Geneva (Switzerland), Istanbul (Turkey), Tehran (Iran), Guangzhou (China), Baku (Azerbaijan) and Dubai (UAE).