ONE OF THE LARGEST KOREAN MANUFACTURERS HAS APPLIED TO "ROSCO" FOR SERVICES
The Moscow branch of the Korean concern Central Corporation has become the client of "RosCo – Legal Advice": a legal services agreement was concluded.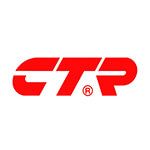 Support of professional lawyers is a secure foothold and timely assistance to any foreign organization, conducting its business activity on the territory of the Russian Federation. The Branch of Central Corporation has chosen "RosCo" due to impeccable business reputation and a high qualification of specialists.

The company Central Corporation was founded in 1971. It is one of the world's largest producers of automotive components under the brand name CTR.

The main sphere of activity of the company is development and manufacture of components of suspension, steering, drivetrain, brake systems and engine to the conveyors of car manufacturers throughout the world.

The concern Central Corporation received a number of the prestigious awards from the Government of the Republic of Korea, in particular: silver award in the industry (2000), award for the exporting of products in the amount of 100 mn USD (2006), award for environmental management (2007).