THE LARGEST EMPLOYER'S ASSOCIATION OF FUEL AND ENERGY COMPLEX HAS BECOME THE CLIENT OF "ROSCO"
A contract between "RosCo – Legal Advice" and All-Russian sector employer's association of power industry (Association RaEl) has concluded. Highly qualified specialists of the leading consulting organization of Russia have assumed obligations for total legal support of activities of the client.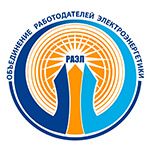 The association RaEl, founded on October 3, 2003, is the largest employer's association in fuel and energy complex according to number of operating regions of member organizations and their structural subdivisions, according to number of employees, having employment relations with them, and according to the overall economic potential of the member companies.

Total number of labour collectives of member organizations is more than 350 thousand employees working on the territory of 83 constituent entities of the Russian Federation.

November 20, 2013 The association RaEl was awarded with the diploma and the cup of the Ministry of Energy of the Russian Federation "For achievements in the field of development of human capital, effective work on formation of long-term social and labour relations in electric power industry on the basis of Industry tariff agreement on 2013-2015".