THE AUSTRIAN HOLDING CONCORD ENGINEERING HAS TRUSTED IN PROFESSIONALISM OF THE LAWYERS OF "ROSCO"
The Russian branch of the Austrian holding Concord Engineering has signed a legal services provision contract with "RosCo – Consulting & Audit". The company heads absolutely trust a high qualification and the competence of specialists of the leading consulting company of the Russian Federation.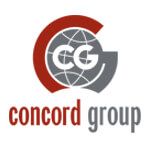 The construction-engineering holding Concord Engineering is one of the world leaders in the sphere of engineering, deliveries, construction, repair and consulting. Nowadays Concord Engineering unites 11 international companies, acting under single CONCORD GROUP brand.

The main activity of the Group is an integrated performance of construction and reconstruction of the coke-chemical production facilities and implementation of EPC Contracts and performance of functions of the general contractor.

The key markets of the Group are the countries of the former USSR, countries of Central and Eastern Europe, Asia, Africa and Latin America. CONCORD GROUP has implemented more than 300 successful projects in 14 countries of the world.