THE COMPANY "ROSCO" HAS CONCLUDED A LEGAL AND PROFESSIONAL SUPPORT CONTRACT WITH THE FOUNDATION "YUNUS EMRE"
Professional support of the lawyers of "RosCo – Consulting & Audit" is the formula of financial stability of any foreign organization, conducting its business on the territory of the Russian Federation. That's why the famous Turkish cultural center "Yunus Emre" has chosen "RosCo" as a reliable assistant: a contract on performing of the legal services concluded with the Russian branch.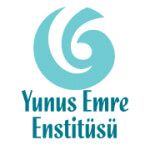 Foreign partners highly appreciate the contribution of "RosCo" to the development of friendly Russian-Turkish relations and maintenance of a favorable international economic situation.

Social foundation "Yunus Emre" is founded in 2007 with the purpose of popularization of Turkey, Turkish, its history, culture and art, services provision abroad to people, wishing to get the education in the field of the Turkish, Turkish culture and art, strengthening of friendship between Turkey and other countries and expansion of cultural exchange.

Since 2009, Yunus Emre Enstitüsü has more than 55 cultural centers all over the world, including Russia.