ITALIAN-RUSSIAN CHAMBER OF COMMERCE HAS BECOME THE CLIENT OF "ROSCO"
The company "RosCo" has begun to render consulting services in the field of accounting and taxation to Moscow branch of IRCC - Italian-Russian Chamber of Commerce. Highly qualified specialists of "RosCo" make every effort so any enterprise can work accurately and continuously like Swiss watch. For many years, the company deserves to remain the leader of the Russian market of consulting services.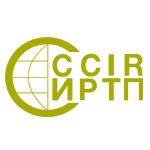 The purpose of Italian-Russian Chamber of Commerce, founded in 1964, is providing assistance to economic, trade, technical, legal, scientific and cultural cooperation between Italy and Russian Federation and creating a trusted environment for fruitful cooperation between Italian and Russian businessmen.

IRCC carries out its activities with close interaction with the embassies of both countries and state agencies, such as the Chamber of Commerce and Industry, Italian Institute for Foreign Trade, Institutes of Culture etc.

IRCC includes 350 members. Italian-Russian Chamber of Commerce has successfully completed 1600 missions.